We, Removals 24-7 UK offer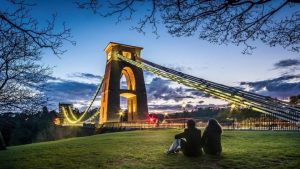 the best Local Removals in Bristol for very special prices and conditions.
Moving within the neighbourhood or a bit far from town is really present in people's routine since the changes never stop happening.
Sometimes, you may need to move to another neighbourhood because of all kinds of reasons, professional, academic, familiar or financial issues.
And to make sure this transition works out, you are going to need to hire some Local Removals in Bristol, but how to know which one is the best and will attend your necessities and yet will not cost a huge amount of money?
 Looking for a Reliable Local Removal Service Around Bristol?
It must be quite difficult when things happen all of a sudden, for example, when you get a promotion or get accepted for a great university and you can't find a Local Removal service.
Most people freak out, crazily looking for Local Removals in Bristol the very last minute, but it's very unlikely to find a company that offers this kind of service and when they do, they charge really expensive.
However, your troubles are over. We from Removals 24-7 UK offer the highly efficient Local Removals in Bristol with the best quality assured service, providing all the fundamental assistance you will need for your local moving: very professional movers who will take good care of your stuff from your place to the vehicle, using specific and special tools to move your things into the transportation means.
Our Local Removals in Bristol are focused on the safety and preservation of your stuff, from packing to boxing, with bubble plastic for protection of delicate items such as glass, thin materials.
Our team's local removal members are really good at selecting and separating the items in a way they won't shock against each other, preventing any undesirable damage and loss.
If you want to know how to get your local removal started and give your first big step towards your success, let us help you achieve that by accessing the link below:
Get a free quotation: