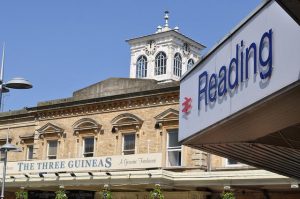 Removals 24-7 UK covers all Berkshire area, offering top-notch Removals Services for the best prices in the market. If you are looking for Removals Services in Reading, you cannot lose this great opportunity.
Our company offers Man & Van services, complete Removals Services for house and office moving, packaging materials and packaging services, a team of specialists who will help you planning your moving and who will handle your belongings with care, Free Insurance up to £30K as well as amazing promotions. And that´s not all! All these Removals Services can be provided at flexible hours, any day of the week, not only in Berkshire, but also in others cities such as London, Oxford, Bristol, Gloucestershire and Wiltshire. And if you are going overseas, you can still contract our services. At Removals 24-7 UK, we provide EU & International Removals.
Removals Services – Planning ahead
 Moving to another place requires planning and a lot of work. Whether you are moving within your area, to a neighbour town or to another city, you will find out that there are many details to think about.
Listing your goods so you know the right size of van you need, finding out the best time of the year to avoid weather problems, getting parking permission, packing, among so many other things that, if left to the last minute, can become really stressful. So, planning in advance will always be a good idea. At Removals 24-7 UK you will find specialists ready to help you. Just give us a ring and we will start organising your moving step by step.
Hiring the Right Removal Company is Essential
Moving to the largest town of Berkshire? Finding a company that will support you in every step of this journey is the key for a safe and easy new beginning. We, from Removals 24-7 UK, can´t wait to be part of this important time in your life. When looking for Removals Services in Reading, remember of Removals 24-7 UK.
Get a free quotation on the link bellow:
http://removals24-7.com/free-quotation