Looking for Removals Services in Evesham? At Removals 24-7 UK you will find complete Removals Services, Man & Van, Waste Removals, for the best prices in the market.
We are an experienced Removal Company in Evesham and we have a history of providing reliable services in the area for many years.
We also offer Removals Services in other areas, such as London, Oxford, Reading, Wiltshire, Bath, and Bristol.
Complete Removals Services – Packaging and Insurance
Having trouble to pack all your goods? We have the just the right service for you. We know that mos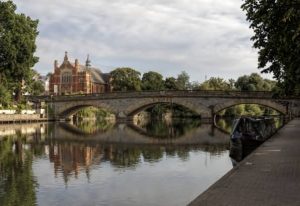 t people are living a hectic life nowadays, managing to work, take care of family, among many other things and, when it comes to house moving, it can get even more overwhelming.
So, we from Removals 24-7 UK, want to make sure your moving experience is as easy as it can possibly be. We have a team of dependable professionals that will pack each item with care, using proper materials, such as bubble wrap, boxes, blankets, so electronics, furniture and any other delicate belonging will get safe to destination.
Plus, you will get FREE INSURANCE up to to £30K that covers not only accidents, but also stolen items and loss.
Cheap Man & Van – Pick Ups and Deliveries
Just need to move a few things within your area? Hire cheap Man & Van services at Removals 24-7 UK for studio and room Removals Services and for picking up items at Ikea, B&Q , facebook  and gumtree sellers, delivering them efficiently at your home or office You will have an attentive driver who will take your goods safely to their destination.
Fast & Easy Booking
It is very easy to book our services. Request a Free Call Back and talk to one of our professionals who will help you with your moving planning:
Click on the link bellow for a free quotation:
http://removals24-7.com/free-quotation