Removals 24-7 UK is a company that offers complete Removals Services as well as Man & Van services, covering a wide area spectrum. If you are looking for Removals Services in Cirencester, you will be interested in knowing more about us. We are a dependable company in Gloucestershire that provides Insurance, Promotions, a flexible schedule and a team of professionals who has a history of making customers satisfied. We will help you plan your moving from the very start, arrange the best day for your booking, handle your belongings with special care and delivery everything safely.
Removals Services – You Can Count on Us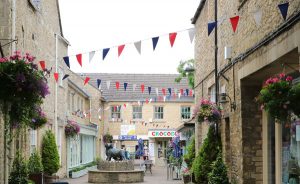 If you are overwhelmed with your moving and maybe do not even know how to start, then it is time to make a call and talk to one of our professionals. We offer useful advice, based on experience, from people who has been working with Removals Services for many years.
We will answer all your questions and help you to find the best day for you booking. You can request a visit from us, so we can take a look at your goods and offer the right service for you.
If you need to book Removals Services last minute, do not worry. We know that life is unpredictable, so we want to make it a little easier for you when it comes to moving. Whether you have to book house moving, office moving or Man & Van last minute, we will be there for you.
At Removals 24-7 UK you can book Removals Services at late hours, 7 days a week.
Packaging Services
Maybe you have lots of things to pack and it is a bit too much to do in so little time. Why not hire professionals to handle them for you? At Removals 24-7 UK we offer Packaging Services, so your moving will be much easier.
Safety is our priority. As we will bring the right packaging materials and tools, your belongings will not suffer any damages during the moving. Specialists will pack carefully all delicate items. This is a very safe and easy way to get everything done, stress free!
Request a Free Call back and let´s start making a plan!
http://removals24-7.com/contact-us