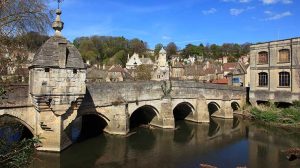 At Removals 24-7 UK, we cover all areas within Wiltshire. If you are looking for Removals Services in Bradford on Avon for affordable prices, at a company you can trust, you got it. We have a history of offering efficient Removals Services for many years in the area, providing a friendly, specialised team and equipment for moving a full house, flat, office, as well as Man & Van, in case you need to relocate fewer items, from your bedroom or studio.
At Removals 24-7 UK, you find Removals Services within Wiltshire and also in other cities such as Oxford, Bristol, Gloucestershire and London.
Removals Services – House and Office Moving
Whether you are moving a full house or office within Bradford on Avon or going to another city, there will be a lot of planning and preparation. At Removals 24-7 UK, we offer all you need to have a stress free moving.
Our team is always ready to talk to you and help you with the planning. We suggest you make a list of your main belongings and give us a ring, so we can start sorting out the details. You can ask for a free call back at our website. Another option is requesting a visit from us, at your house or office, for a preparation plan. We have a flexible schedule, so it can be very easily arranged.
Packaging Materials and Services
Packaging requires lots of time and effort. One of our greatest Removals Services is providing expert packaging. You will have a dependable team handling delicate items with care.
At Removals 24-7 UK, you can request packaging materials, such as bubble wrap, strings, boxes, tape guns and blankets, so you can make sure your goods are going to be safe.
For getting to know more about our Removals Services, check our website. A free quotation can be requested at the link bellow: