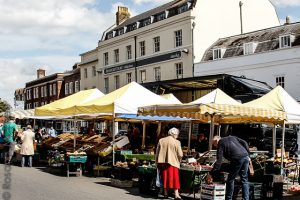 Looking for Removals Services in Marlborough? At Removals 24-7 UK, we offer house moving and office moving services 7 days a week. If you need after hour Removal Services and a flexible schedule for preparing your moving, you can count on us. At our company, we are happy to hear what our customers have to say, so we can provide high quality services, fast and efficiently.
If you are moving to the market town, or simply looking for a company that will pick up some furniture or any heavy item you brought from Ikea, Gumtree, Ebay and so on, get in touch with us. At Removals 24-7 UK, we provide Removals Services in Marlborough, within all Wiltshire area and in other cities such as London, Oxford, Bristol and Gloucestershire.
Removals Services – Packaging
We have a team of experts that will gladly manage all your goods with care, using the right tools and equipment for safe Removal Services. Want to be sure that your belongings will have no damages at all? You  can require packaging materials from us –  boxes, tape guns, bubble wrap, strings, blankets –  or contract our professional packaging service. We offer all you need for a safe moving, wrapping each delicate item, electronic  equipment and protecting your furniture carefully.
Free Removal Insurance
Once you choose to contract a Removal Packaging Service at Removals 24-7 UK, you will have a friendly and efficient team preparing all your goods for a safe moving. In addition, you will get Free Removal Insurance up to £30 K! No more worries about broke items, loss or getting stolen –  our Free Removal Insure covers even accidents! Get reliable Removals Services in Marlborough at Removals 24-7 UK. You can learn more about the benefits and conditions for Free Removal Insurance at the link bellow:
http://removals24-7.com/removals-services/free-removal-insurance