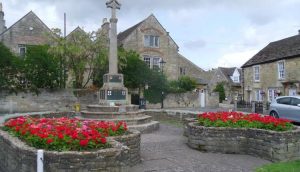 Find Removals Services in Melksham at Removals 24-7 UK. We provide a professional team that will answer all your questions, give you tips and help you organise the move efficiently. Get a free quotation in a couple of hours, only, and get started!
Moving places isn´t easy. You may find yourself wondering if you can manage do it all alone. There are many things to think about so you move works out. Choosing the best time of the year – because the weather matters a lot! – as well as getting the right material for packing, labelling and finding Man and Van that will pick up your belongings at the time you need, for a good price, this all can be a bit overwhelming.
At Removals 24-7 UK, we make sure you won´t have to worry about any of this. We have specialists who will handle that for you. When looking for Removals Services in Melksham, remember to get in touch with us.
Removals Services – Easy and Fast Preparation Plan
You have the option of requesting a premises visit to estimate the move and also require packaging materials such as boxes, bubble wrap, tapes, and strings. We have a flexible schedule, so it will be easy to book a visit from us.
Make a list of the main items you have and give us a call. Want to talk to a professional about the move? Request a Free Call Back and we will answer all your questions.
Too much to handle? Don´t panick! You can contract our packaging service to make sure everything is done quickly and safely. You will have an expert team to handle delicate goods and electronic equipment. Lots of stuff you want to get rid of? It´s alright, our company also offers waste removal services.
It´s always better to book Removals Services in advance, but in case you need a last minute booking, you can count on us.
Take a look at our website for a free quotation:
http://removals24-7.com/free-quotation