At REMOVALS 24-7 UK your opinion about our services is one of the most important characteristic of our business. Our removal service is the most customer oriented in the Market, and our reputation and good name is only because of YOU.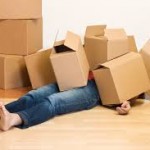 'I loved the job. These guys really take care of every thing from packaging the goods to the delivery with a lot of responsibility.'
Sarah from Epsom
April 09, 2016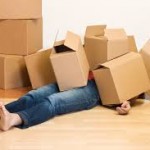 Many thanks for your efficient service at short notice in moving us around Swindon. Very good services in a fair cost.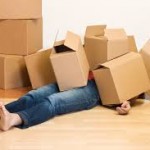 Excellent  service Daniel is very reliable, excellent communication skills, very friendly and efficient We will definitely use your services again
Simon Laverack from Stroud
April 13, 2016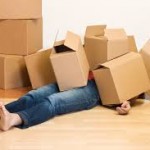 Very friendly, very professional and very efficient. Will be recommending to friends and family and using again.
Joe M from Cheltenham
April 16, 2016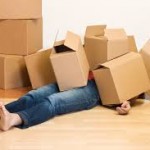 Best ever services, very professional, efficient and most importantly very helpful. Daniel really is skilled with negotiating difficult corners and he took great care of our items. I will be recommending your services to all my friends and on our job site in Nationwide. Thank you so much!
Rachael from Swindon
April 17, 2016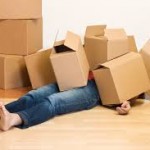 Daniel at removals 24-7 is a pro . I have used him and his colleagues many times and treasure his helpfulness , integrity and good value . I highly recommend them to all . He has transported all sorts of different items and on each occasion its been a pleasure . Will happily reference there work
Owen hargreaves from LONDON
April 21, 2016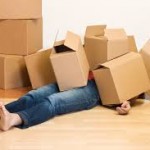 I highly recommend the helpful , quick , cost efficient and honest service I received from Daniel and his co-workers . Thanks very much 
Jasmine D. From West London
April 21, 2016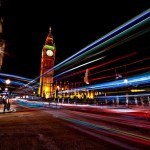 Couldn\'t ask for better service from Daniel & his team. We moved home: 100+ miles from Gloucestershire to Central London at last minute, and Daniel was able to fit to our ever changing plans. THANKYOU! We very highly recommend Removals 24-7 UK.
Jemma from Chelsea
April 23, 2016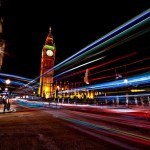 Our business, a major property/investment company, have used Removals 24-7 for several years and are always incredibly happy with the great service they provide. Friendly, hard working and definitely top notch. Always a pleasure to have Daniel & Co over to do a job! 5*
Jon from Knightsbridge, London
April 27, 2016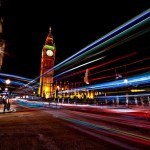 The service provided was extremely professional, helpful and efficient. I would recommend removals 24-7 to anyone wanting a smooth and helpful moving experience.
Louis Brennan From North London
May 09, 2016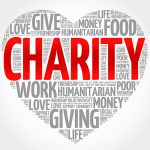 I think you all do a wonderful job and I will certainly be recommending you in the future. Look forward to hearing from you in due course. Thank you again Kind Regards Wilma
Wilma B from Cheltenham, Gloucester
Mental health Drugs & alchohol support
- Indepence Trust
May 24, 2016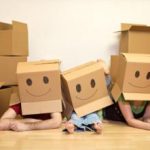 It was a pleasure to work with Daniel when I contacted him to pick up my stuff for an Exhibition two days before the day when my previous van could not do the service. Excellent service and a good hand with everything over the weekend. Also, When help us picking up goods that have been sold via Ebay.
Ana A. from Swindon
May 30, 2016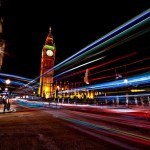 Thank you for all your help Dan, Excellent service!
Tommy Hughes from Wootton Basett to London
dtoffoletti2015@gmail.com
June 02, 2016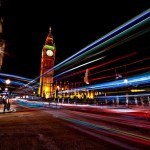 On the day of moving I was sick with a migraine, Daniel did everything to make the move as comfortable as possible, from helping me pack, to making the drive as comfortable as possible. Could not have asked for a better service.
Dan From London to Swindon
June 04, 2016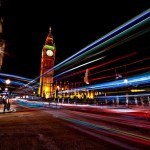 Happy to recommend this removal firm to others, we recently used them to move house and they were reliable, efficient and trustworthy. They even helped us put-up some very awkward wardrobes with no additional charges. Rating: 5 Been Recommended by Catherine De Lange
Bryony from East London
June 20, 2016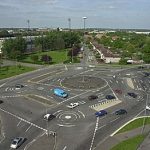 We had a great moving day courtesy of Daniel and Marcie! We were greeted with the most nicest smile and after setting expectations we all went to work. It was a breeze and it was stress free. Daniel was great in handling my wife's sudden changes of position plans and Marcie picked up the most heaviest things because I cannot carry anymore because of my busted elbow. I wish you guys all the best. Rest assured I will recommend you highly to my friends and families. Thank you! Rating: 5- Met  at Facebook
Adrian and Annabelle De Asis from Swindon
June 25, 2016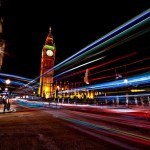 I have used this company twice and both times I received excellent service and great value for money. They were flexible with my last minute booking and took the stress out of moving! Highly recommend and I'll definitely be using them again. Rating: 5
Richard C from London to Newbury
July 23, 2016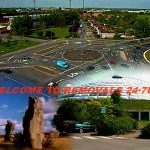 Great service, best price for a medium van and 2 men. Beat all other quotes by a mile. Very professional and friendly service. Would highly recommend. Rating: 5
from James giles-browne from Corsham to Newport Wales
Soldier
- Services Cotswold Centre
July 26, 2016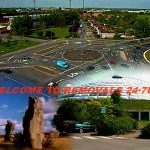 Well, I have found Dan and his team of  Removals 24-7 UK extremely fabulous. These are really best guys of house removals both in terms of quality of work and cost. The care they have shown (to both the furniture and the property) is really appreciable. Overall it was a easy, smooth and stress free removals.
from Santosh from Swindon
July 30, 2016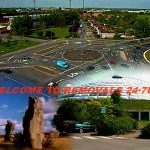 Excellent service,professional attitude, good experience. I recommend them to all my friends.    I will definately use them in future. Rating: 5
from kalina georgieva from swindon
July 30, 2016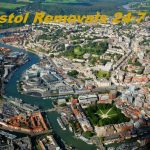 GREAT service and very friendly staff 🙂 I will definitely use it again! very helpful in every aspect. STRONGLY RECOMMENDED! Daniel thank you for the pleasure! All the very best my friend and keep it up!
from Elisa Afonso from Southampton Bristol
July 30, 2016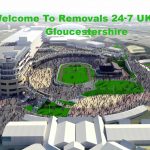 Fantastic service at a great price. Thank you very much for your help, we won't hesitate to use your services again or recommend to others. Rating: 5
Katie Duffy from Cheltenham to Portsmouth
August 17, 2016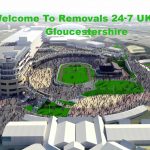 Daniel Toffoletti and another chap came to help us move from Stroud to Cheltenham - they were great! Gave us a quick quote and a very reasonable price. They were running a bit late but kept us informed, moved everything quickly and carefully, wrapping up anything that needed it on the van, our things arrived in good condition, Daniel and his colleague were friendly and helpful and worked into the evening to complete the job. I will certainly use these guys again and wouldn't hesitate to recommend them.
Denise from Stroud to Cheltenham
August 17, 2016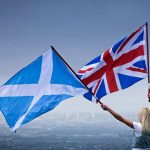 These guys were amazing! No fuss, quick and efficient and a great price. We moved from south West of England to Scotland and it would have been much more stressful had it not been for them. Great service, really friendly and do more than required. Would highly recommend.
amberle gregory from tullibody, Scottland
August 21, 2016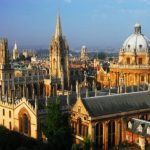 Just want to share my experiences to anyone who is considering using Daniel's services. Daniel offers reliable and comprehensive removal services at a very reasonable price, and he is happy to help you load and unload the stuffs and he does not really have a specific time limit like some other companies do. He also surprised me with his recognisable Mandarin. and the story of himself relocating in the whole Europe and the US is truly inspiring and match perfectly with his identity of being the owner of a moving company. So please give him a call and you won't regret it.  
Draco Mok
October 19, 2016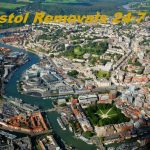 Wonderful service helped me move from Exeter to Bristol almost last minute to the date very good gentleman and very big van took all my items with plenty space for other things at a very affordable price the cheapest I was offered amongst many other removals. I don't usually bother giving reviews but on this occasion I make an exception and give some of my time to do this as they deserve it. Thank you for all your help. Rating: 5*
Caroline from Exeter to Bristol
November 03, 2016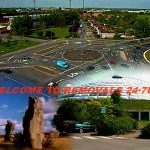 Great company to use.Dan and Jay were punctual, very professional and friendly and treated our possessions with the upmost respect.We would definately use again and would highly recommend them. Rating: 5 * From: Google
Francis & Mel from Swindon
November 07, 2016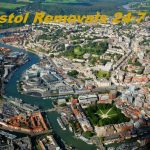 Great friendly service, good rates, fast and efficient. Couldn't have asked for more. The service we received was spot on and Daniel went out of his way to fit us in. I definitely recommend. Rating: 5 * From: Google
Jade from Bristol
November 07, 2016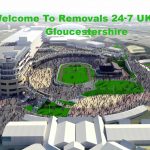 Thank you for making our move easier and took care of everything. Very professional and efficient. Highly recommended. Rating: 5
Tanya from Cheltenham
November 11, 2016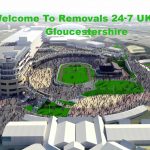 I just wanted to thank Daniel and his brother for all their hard work on my move today. They were incredibly professional and took great care throughout. They were punctual, just got on with it and just didn't stop- nothing was too much trouble. I have moved many times and have had really bad moves from much larger national companies where the guys moaned throughout which made it a really unpleasant experience. Thankfully not this time- I was thoroughly impressed and would highly recommend Daniel. Thanks again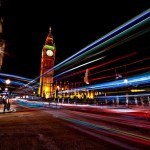 I could not thank enough to Daniel and his brother for carrying out and amazing work for us bringing the stock we bought from Bath to London. I found them to be most honest, down to earth, with brilliant business ethics. Very very very reliable team. I would %100 use their services with pleasure again
Ibrahim from Tottenham-London
January 31, 2017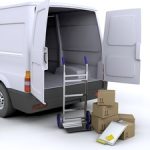 Great Job. Very Grateful for the Services...
Kyle from Central London
drcaiodemaria@hotmail.com
May 21, 2017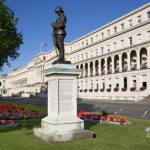 Absolutely fantastic! These men worked like Trojans without stopping all day on a very difficult house move and remained cheerful, polite and helpful the whole time. I cannot recommend them highly enough. Thank you so much - you saved the day!
Virginia Korda from Cheltenham
October 04, 2017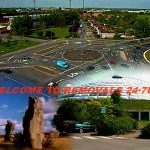 What a great team. Daniel was on time and carried out the job with humour and efficiency. He then offered to come back after the job to locate an item put into storage that I could not find. If you want a reliable service this is your man!  Very well done Daniel and many thanks.
John Hughes from Swindon
October 04, 2017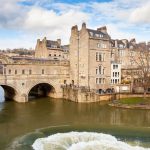 Seriously exceeded my expectation with the efficient, polite, excellent and friendly manners. Thank you very much for the great service! I will be differently contacting you in the future.
Rami from Bath
December 11, 2017
Leave a Review about your Experience
Please leave a brief comment of your experience with our Removals 24-7 UK service. And if you have an extra minute, please enjoy reading some of our adorable customers comments about our service.