Let's Stay In Touch       
We love to communicate with our dear customers. If you need to reach us for enquires or to Request a Call Back, please complete the form on this webpage to enable us to assist you.
If you would like to have a Free Quote with no obligation, please visit http://removals24-7.com/free-quotation
Alternatively; you can call us on:
Office Removals 24-7: 0203-2872475
Mobile Removals 24-7: 07427561122
International +44 2032872475 (when you call from abroad)
or by Post writing to:
2 Millgrove House
9 Delft Crescent
Swindon, SN25 2LU
United Kingdom
Request a Call Back
We Enjoy To Be Social

You  can be connected to our drivers via WhatsApp to update you about the progress of your move or you can send us any questions regarding our service, and they will be more than assist you to the best of their abilities.
Remember that when you book any appointment with us, you will receive a contact person's name and number, so you can get in touch with us in any case.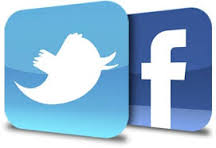 And Of course we can communicate through any of these channels  too.
In Twitter you can find us as Twitter@7removals24
In Facebook you can send messages, Like Us, and Follow Us as Removals 24-7 UK
As part of our Company commitment to our valuable customers, every week we Tweet & give good tips and important information to about promotions we do regularly, and some special deals for the month, so be alert of our messages in Facebook & Twitter.