Best Tip To Avoid A Parking Fine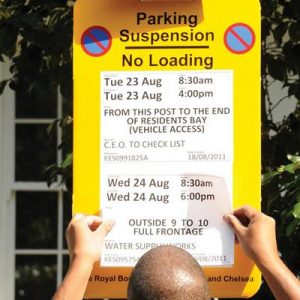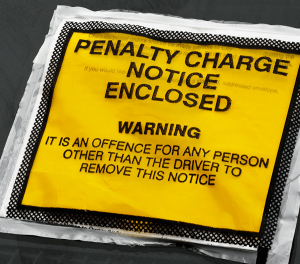 Parking Suspension is one of the best way to avoid a PCN (penalty charge notice), every time you are planning to move house.
Most of the time is a math problem we try to avoid. It Means that if we think we are saving money by not apply for a parking suspension permit, sorry but we are far from reality.
Normally you can pay between £15-£40 per a day of permit, and you can park your van for the whole day. And remember that most of the Removals companies will bill you for any penalty they get during the move.
In that case you math should be as follow: Parking Sus.=£15-£40
Against: Parking Fine/tow away=£115(tow fee)+£65(PCN).
So these number should help us to make our number right.
Pay attention, because depending where you live, you road does not require a permit to park, and all you need to do is just find the way to save a space for your Removal Company vehicle.
People most of the time use their own rubbish bins to save some space on the road in front of their houses.
Very Important:
To help you with parking suspension in your area, if you need it. As mentioned above, sometime you do not need this service, this is more for big cities, like London, Birmingham, Bristol, etc.
Please scroll down,  and if you need it, contact your local council parking authorities, and they can guide you about cost, and all terms & conditions for a Parking Suspension in your area.
If you have your house or office removal soon, here are some information for people who live within London boundaries to inform you on progress and cost.
Greater London Authority
Address: City Hall, The Queen's Walk
London SE1 2AA
Phone: 020 7983 4000
Web: http://www.london.gov.uk 
Opening Hours:Monday to Friday 9.00 am to 6.00 pm
London Borough of Barking and Dagenham
Parking Services PO Box 500
Barking IG11 7LU
Phone: 020 8215 3000
Text phone: 020 8227 5755
parking.permit@lbbd.gov.uk
London Borough of Barnet
The Permit Team
PO Box 27284, London, N11 1YB.
Tel: 020 8359 7516
Fax: 0870 889 5484
parking.permit-team@barnet.gov.uk
London Borough of Bexley
Parking Services
PO Box 379 Bexleyheath
Kent DA6 8LE
Tel: 020 8301 5200
permits@bexley.gov.uk
London Borough of Brent
Pyramid House: Tel 020 8937 4972
Church Lane: Tel 020 8358 4749
Walm Lane, 84 Walm Lane, NW2 4QY Tel: 020 8451 4571
London Borough of Bromley
Customer Service Centre,
Civic Centre, Stockwell Close, Bromley, BR1 3UH.
Tel: 020 8461 7702
parking@bromley.gov.uk
London Borough of Camden
100 St Pancras Way
Tel: 020 7974 6231
City of London
Tel: 020 7332 3553
London Borough of Croydon
Streets & Transport
Taberner House
Park Lane, Croydon
CR9 3BT
Tel: 020 8726 7100
parking@croydon.gov.uk
London Borough of Ealing
Parking Services,
PO Box 46264, Ealing W5 2UN
Tel: (020) 8825 6677
parkingservices@ealing.gov.uk
London Borough of Enfield
The Parking Enforcement Contractor
The Parking Shop
Crown Road
Vehicle Park Crown Road
Enfield EN11TH
Tel: 020 8443 0602
London Borough of Greenwich
Parking Services
Greenwich Council
Strategic Planning
P.O. Box 8607, London SE18 6ZB
Tel: 020 8921 4339
London Borough of Hackney
Parking Permits Service
The Parking Shop
2 Hillman Street
E8 1FB
Tel: 020 8356 8877
info@hackney.gov.uk
London Borough of Hammersmith and Fulham
Tel: 0845 803 1020
parkingpermits@lbhf.gov.uk
London Borough of Haringey
P O Box 55235, London N22 9DF
Tel: 0845 073 1234
London Borough of Harrow
Tel: 020 8424 1275
parking.enforcement@harrow.gov.uk
London Borough of Havering
London Borough of Havering
6th Floor Mercury House
Mercury Gardens
Romford
RM1 3SL, United Kingdom
Tel:01708 432 787
parking@havering.gov.uk
London Borough of Hillingdon
Parking Services
PO Box 453, Hillingdon Middlesex
UB8 3EU
Tel: (01895) 556000
London Borough of Hounslow
Parking Services
Street Management & Public Protection
London Borough of Hounslow
Civic Centre
Lampton Road, Hounslow
TW3 4DN parking@hounslow.gov.uk
London Borough of Islington
Tel: 0207 527 2000
parkingsuspensions@islington.gov.uk
Royal Borough of Kensington and Chelsea
Tel: 020 7361 4385
parking.suspensions@rbkc.gov.uk
London Borough of Lambeth
Kennington Parking Shop, Lambeth Towers
74 – 80 Kennington Road,
London, SE11 6NJ
Tel: 0207 793 0192
parkingenquiries@lambeth.gov.uk
London Borough of Lewisham
2 Rennell Street, Lewisham, London, SE13 7HD
Tel: 08452 185 248
London Borough of Merton
Parking Services
Civic Centre, London Road, Morden SM4 5DX
Tel: 020 8545 4661
parking@merton.gov.uk
London Borough of Newham
Suspensions and Dispensations
PO Box 62484
London E16 9AU
Tel: 020 8430 1433
parking.enquiries@newham.gov.uk
London Borough of Redbridge
Parking Management (Permits)
Lynton House, 255 – 259 High Road
Ilford, Essex, IG1 1NY
Tel: 020 8708 3636
Highways.ParkingManagement@redbridge.gov.uk
London Borough of Richmond upon Thames
P.O. Box 221, Twickenham, Middlesex TW1 3TL
Tel: 020 8891 7071
twickenham.parking.shop@richmond.gov.uk
Royal Borough of Kingston upon Thames
The Parking Shop
Guildhall 2
High Street
Kingston upon Thames, KT1 1EU Tel: 020 8547 1333
London Borough of Southwark
364 Old Kent Road
London, SE1 5AA
Tel: 0844 800 2736
parking@southwark.gov.uk
London Borough of Sutton
parking@sutton.gov.uk
London Borough of Tower Hamlets
Parking Services,
Sutton Street Depot, 4 – 8 Sutton Street, Stepney,
London E1 0BB
Tel: 0207 364 6586
suspensions.dispensations@towerhamlets .gov.uk
London Borough of Waltham Forest
Waltham Forest Parking Group
PO Box 54410
Parking Section
London E10 7YS
Tel: 020 8496 3000
parking.services@walthamforest.gov.uk
London Borough of Wandsworth
Town Hall, High Street, Wandsworth, SW18 2PU
Tel: 020 8871 8871
parking@wandsworth.gov.uk
Westminster City Council
Tel: 020 7823 4567
info@westminster.gov.uk